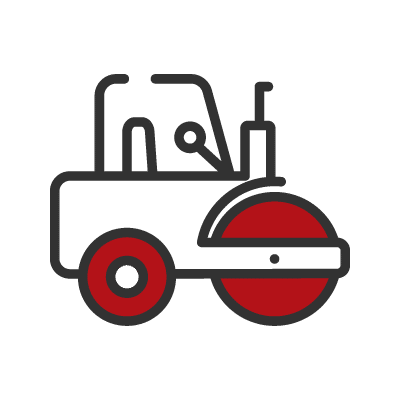 The professionals at Jim Smith Contracting are experienced in large and specialty paving projects across western Kentucky. This experience includes work resurfacing interstates, state highways, city and county roads, parking lots, residential subdivisions, new construction, and other work for the private sector.
We are prequalified with the Kentucky Transportation Cabinet to perform all aspects of heavy highway construction.   Additionally, we routinely perform work for the USCOE and FAA in every aspect of our business.
OUR ASPHALT
We only use the best materials for our paving projects and pride ourselves on offering superior asphalt mix designs to organizations in the public and private sectors.
Asphalt is the leading material for roadways nationwide because of its durability, smoothness, speed of placement and economical cost.
We are committed to keeping current with modern advancements in the asphalt industry. Jim Smith Contracting was the first company in the region to produce and place stone matrix asphalt (SMA), Evotherm warm mix asphalt (WMA), and porous pavements.
Jim Smith Contracting utilizes recycled asphalt pavement (RAP) to greater reduce our company's environmental footprint.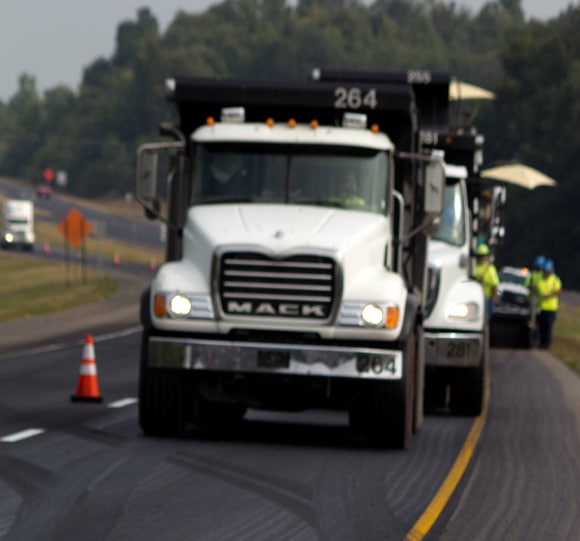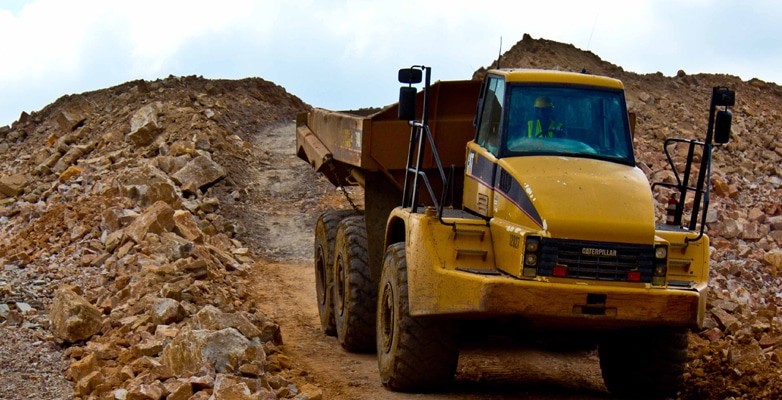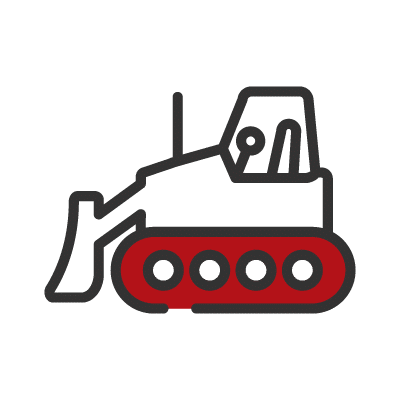 Since day one, in 1959, Jim Smith Contracting has worked to become the largest and most respected prime contractor in the region. To achieve this, we have prioritized a high level of workmanship and unwavering quality of products and services on all grade and drain projects.
Jim Smith Contracting owns and operates a fleet of earthmoving equipment including bulldozers, articulated trucks, and excavators.
We have the supervision, manpower, and equipment to complete any grade and drain job. Some of our past projects include large scale developments, highways, rock excavations, earth embankments, overburden removal, and landfill reclamation.
Jim Smith Contracting has completely adopted the use of 3D machine control for all grade and drain projects.   The benefits of 3D machine control systems are accuracy and accelerated levels of productivity.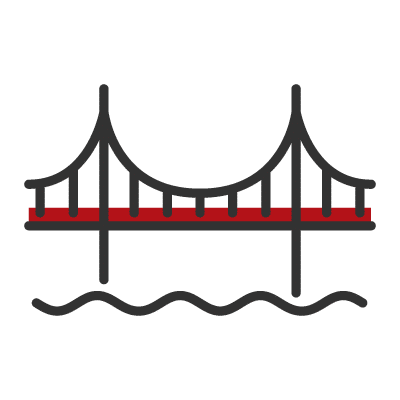 An important component of heavy highway construction is the ability to complete projects over open waterways and busy traffic routes in an efficient, economic, and safe manner.
We strive to meet the ever-increasing industry demands in western Kentucky for bridge and concrete construction. Jim Smith Contracting specializes in heavy civil concrete projects such as bridges, box culverts, retaining walls, concrete paving, and miscellaneous drainage structures.
Maintaining a diverse fleet of cranes comprised of rough terrain cranes, hydraulic truck cranes, and lattice boom crawler cranes gives Jim Smith Contracting the lifting power needed to deliver projects quickly and safely to project owners.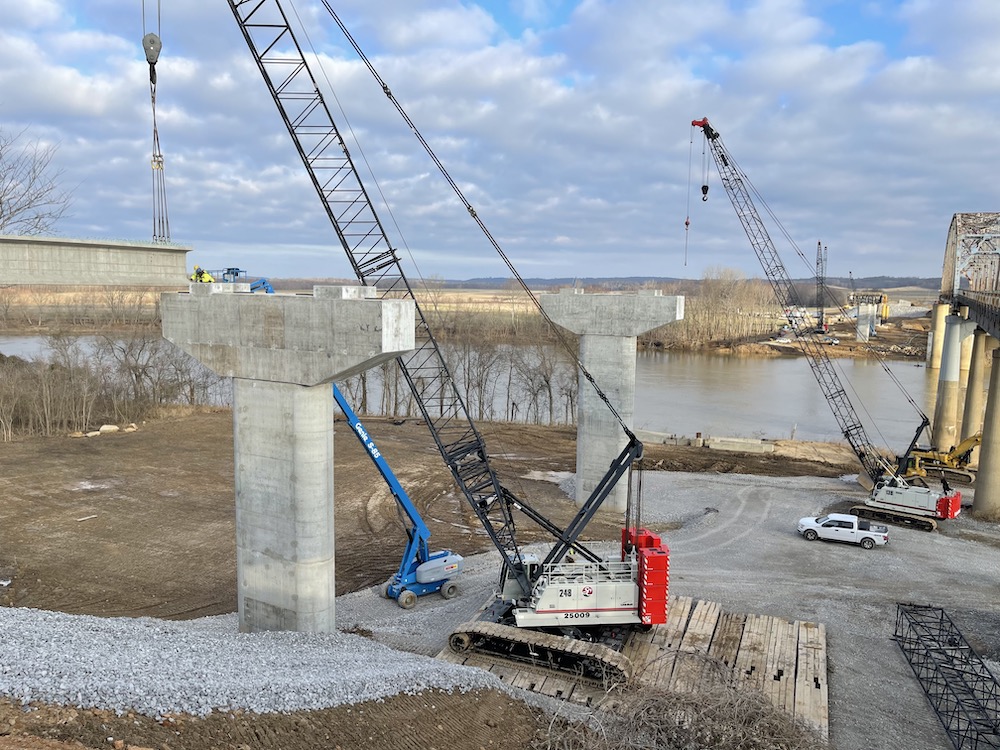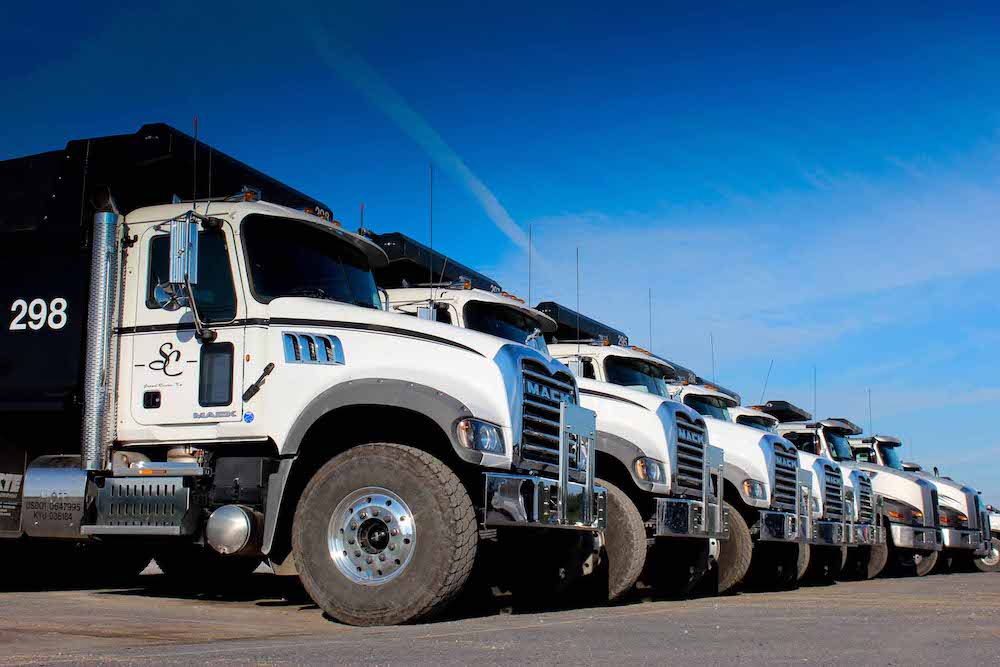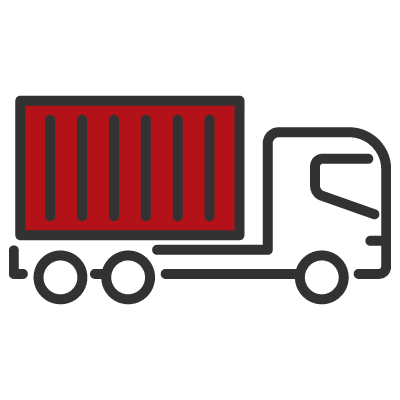 Jim Smith Contracting has a diverse fleet of over 50 trucks to haul excavation, rock, and asphalt. Due to our convenient, centralized location, we can provide hauling services for any size project across the region.  In addition, we maintain a lowboy fleet to stage our crews across the region at a moment's notice.
Jim Smith Contracting has qualified, trained, and certified technicians and mechanics.
We strictly adhere to all DOT regulations to ensure the safest operation of our vehicles.