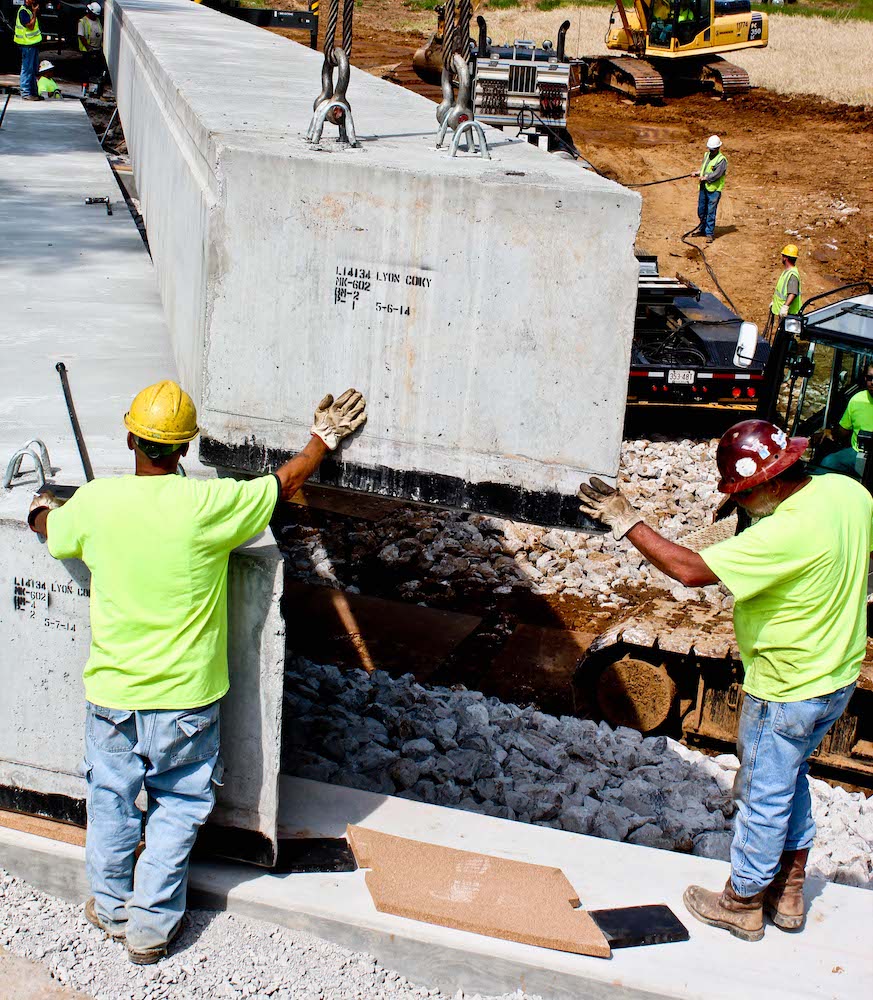 At Jim Smith Contracting, we are always looking for experienced, hard-working individuals to join our team. Our company is an at-will, equal opportunity employer.
If you are interested in employment, please click on the appropriate application below, fill it out completely and then click Submit.  Once the application is received and reviewed by our Human Resource Department, you will be contacted if your credentials meet our employment needs.  We appreciate your Interest in Jim Smith Contracting.
Jim Smith Contracting
1108 Dover Road
Grand Rivers, KY 42045
COVID-19 Vaccination Lottery
(Lottery Open to Current Employees Only)
We have experienced many employees, family and friends of Jim Smith Contracting and Midwest Terminal testing positive with the COVID-19 virus.   Many of these people – including several who had severe enough symptoms to warrant hospital visits and/or stays – have not been vaccinated.
In an effort to further encourage more employees to get the vaccine and to reward employees who have already done so, we are excited to announce our VACCINATED EMPLOYEE'S LOTTERY.  
CASH PRIZES OF $5,000; $3,000; $1,000 AND $1,000
In order to participate, a fully COVID vaccinated employee must visit the "Employment" section of our website and enter their information in the VACCINATED EMPLOYEES LOTTERY section before November 15, 2021.  Only one (1) entry per employee will be accepted.
On November 18, 2021, all employees who have registered their information will be entered into a random drawing for prizes.
In order to be eligible for you need to:
Be fully COVID vaccinated before November 15, 2021
Be entered for the lottery on the company website by completing the form at right.
Be an active employee on our payroll for at least 30 days on the date of the drawing.
Lottery Terms & Conditions
Within three (3) business days of winning, prize winners must provide satisfactory proof of vaccination.
For more details about the LOTTERY program, don't hesitate to contact Lori Hall at lori@jscky.com or 270-362-1118.
*The LOTTERY is open to current employees only.
*Winners may be responsible for any taxes associated with the prizes.
*Fully vaccinated means two (2) doses of the Pfizer or Moderna Covid-19 vaccines or one (1) dose of the Johnson and Johnson vaccine.  Proof of vaccination means presenting an original vaccination card provided by the health care provider giving the shots.